SHESH YAK
Rattlestick Playwrights Theater and Lailou Productions present
Shesh Yak
Written by Laith Nakli
Directed by Bruce McCarty
January 15th – February 22nd, 2015
Playing at Rattlestick Playwrights Theater
224 Waverly Place
Featuring Zarif Kabier and Laith Nakli

Synopsis
In Shesh Yak, it's spring of 2011, five weeks into the civil uprising in Syria.  Jameel, a 30-something-year-old Syrian-American writer is in his New York apartment waiting for a houseguest to arrive from DC.  An older Syrian ex-patriot and a leader in the anti-Syrian government movement, Haytham, has come to New York on business.  Jameel is overwhelmed with excitement to have someone of Haytham's stature in his home and the two share stories from their younger days in Syria.  An unclear tension arises, leading them into a re-examination of their lives and a revelation of how their different pasts have intertwined and forced them into choices that neither ever imagined.
Or on the phone by calling 866-811-4111

Premium Seating Price: $35
Regular Price: $30
Senior Price: $15
*Under 30 / Theater Artist Price: $10
*Student Price: $5
*Valid I.D. Required
(**Ticket Prices subject to change**)
---

EVERYTHING YOU TOUCH

Rattlestick Playwrights Theater, True Love Productions
and The Theatre @ Boston Court present

Everything You Touch
written by Sheila Callaghan
directed by Jessica Kubzansky
January 28th – March 29th
Playing at Cherry Lane, Mainstage
38 Commerce St
Featuring: Christian Coulson, Allegra Rose Edwards, Chelsea Fryer, Tonya Glanz, Lisa Kitchens, Nina Ordman, Miriam Silverman and Robbie Tann
Synopsis
Victor is a ruthless fashion designer in the 1970s at the top of his game. Esme, his glamorous protégé and muse, is pushed aside when an ordinary Southern woman inspires Victor to make his artistry accessible to the masses. A generation later, a woman grappling with a healthy dose of self-loathing must wrestle her own family demons to find her way through the world of fashion that won't give a woman her size a second look. Skipping back and forth in time, Everything You Touch is a viciously funny look at the struggle to find an identity that's more than skin deep.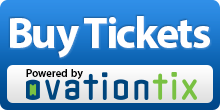 Or on the phone by calling 866-811-4111
Performance Schedule
Sunday at 3pm
Dark Mondays
Run Time: 2 hours with one 15 minute intermission