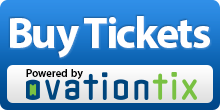 Or on the phone by calling 866-811-4111
New York Features
New York Times: Click HERE to read the feature
New York Daily News: Click HERE to read the feature
New York Reviews
From the New York Times "No matter the topic at hand, Ms. Callaghan's writing, whether in plays like "Roadkill Confidential" and "That Pretty Pretty," or the cable series "Shameless" and "The United States of Tara," is florid and highly flammable."
"Themes and fixations crash together like vehicles in a multicar pileup."
From the New York Daily News "The wildest runway show in town won't be at Lincoln Center..."
From Time Out New York "Sheila Callaghan's dream-logic plays teem with blissed-out monologues and random acts of intensity."
"There's galvanizing anger here, a contagious nausea about women's self-hatred...."
"EVERYTHING YOU TOUCH can be thrillingly sour...."
From TheaterMania On design --"They paint with broad and colorful strokes in Callaghan's new fantastical play.....each eye-catching contour proves to be much more than simple decoration, driving decisively toward the play's bold dissection of beauty, self-worth, and human connection."
From NY Theater Now
"stunning production"!
Callaghan's writing "is as sharp… and bristling with ideas as ever"
about the models: "Their bodies are literally plastic, and it's both funny and disturbing, theatrically original and almost pornographically objectifying."
From Curtain-Up "Silverman makes self-deprecation an art form as Jess while Coulson is terrific as the ego-driven Victor."
"A fashion show for the industry that is as stunning as it is surreal gets this play off to an extremely funny start."
"Under Jessica Kubzansky's frisky direction, all the players are adept at careening between the superficial and existential worlds."
From Talkin' Off-Broadway
"Does it [EVERYTHING YOU TOUCH] ever have style to spare."
"But... style matters, and in the physical production as well as the dialogue, it's all fluffed up to perfection."
From Theater-Scene.net "Scenic designer Francois-Pierre Couture has created a dazzling, gray and white landscape that ably serves as numerous locations in the shifting time periods with clever fashion world flourishes."
"She (Kubzansky) has done an excellent job of visually and emotionally realizing this complex material." From On The Aisle With Larry "Sheila Callaghan's Everything You Touch...is a fascinating, surreal look at the fashion industry." "The actors, under Jessica Kubzansky's fluid and inventive direction, are just plain wonderful." "Sheila Callaghan is a true visionary, that rare non-realistic playwright who manages to make it all cohere."
LA Reviews
LA Times Critic's Pick!
"Ambitious world premiere offers brilliant counterpoint between the 1970s New York fashion world and contemporary issues of alienation from one's body and, by extension, oneself." –Hollywood Reporter
"You may have seen your share of makeovers, but nothing like the one Sheila Callaghan inflicts on her heroine in Everything You Touch, her lushly written dark comedy"  -LA Times
"Everything You Touch may be the breakthrough work Callaghan's admirers have been waiting for….this thought-provoking play takes its themes of thwarted intimacies to exciting, dramatically vivid, places to impart fresh discernment to the alienation playing within and without us all." –HollywoodReporter
"Callaghan is the theatrical poet laureate of her generation, and we are lucky to be around as she continues to make clear what a mess our species has become with such delicate grace camouflaged by her wicked, unpredictable, wonderfully dark humor." -Arts in LA
Awards and Nominations
Los Angeles Drama Critics Circle (LADCC)
WIN: Sheila Callaghan, Ted Schmitt Award for Playwriting
WIN: John Burton, Props design
NOMINATION: Jeremy Pivnick, Lighting Design
NOMINATION: Jenny Foldenauer, Costume Design
NOMINATION: Jessica Kubzansky, director
Ovation Awards
NOMINATION: Best Production of  a Play (Intimate Theatre), The Theatre @ Boston Court and Rattlestick Playwrights Theater
NOMINATION: Playwriting for an Original Play, Sheila Callaghan
NOMINATION:  Director of a Play, Jessica Kubzansky
WIN: Lighting Design (Intimate Theatre)
WIN: Sound Design (Intimate Theatre), John Zalewski
WIN: Costume Design (Intimate Theatre), Jenny Foldenauer
Rattlestick Playwrights Theater
,
True Love Productions
and
The Theatre @ Boston Court
Present
Everything You Touch
January 28 – March 29, 2015 playing at Cherry Lane Theatre, Mainstage (38 commerce St) written by
Sheila Callaghan
directed by
Jessica Kubzansky
Featuring:
Christian Coulson, Allegra Rose Edwards, Chelsea Fryer, Tonya Glanz, Lisa Kitchens, Nina Ordman, Miriam Silverman and Robbie Tann
Creatives Set:
Francois-Pierre Couture
Costumes:
Jenny Foldenauer
Lighting:
Jeremy Pivnick
Props:
John Burton
Original Composition and Sound Design:
John Zalewski
Video:
Adam Flemming
PSM:
Theresa Flanagan
ASM:
Rachael Gass
Synopsis
Victor is a ruthless fashion designer in the 1970s at the top of his game. Esme, his glamorous protégé and muse, is pushed aside when an ordinary Southern woman inspires Victor to make his artistry accessible to the masses. A generation later, a woman grappling with a healthy dose of self-loathing must wrestle her own family demons to find her way through the world of fashion that won't give a woman her size a second look. Skipping back and forth in time, Everything You Touch is a viciously funny look at the struggle to find an identity that's more than skin deep.
About the playwright
Sheila Callaghan's
 plays have been produced and developed with Soho Rep, Playwright's Horizons, South Coast Repertory, Clubbed Thumb, The LARK, Actor's Theatre of Louisville, New Georges, The Flea, Woolly Mammoth, Boston Court, and Rattlestick Playwright's Theatre, among others. Sheila is the recipient of the Princess Grace Award for emerging artists, a Jerome Fellowship from the Playwright's Center in Minneapolis, a MacDowell Residency, a Cherry Lane Mentorship Fellowship, the Susan Smith Blackburn Award, and the prestigious Whiting Award. Her plays have been produced internationally in New Zealand, Australia, Norway, Germany, Portugal, and the Czech Republic. These include 
SCAB
, 
CRAWL FADE TO WHITE
, 
CRUMBLE
 (Lay Me Down, Justin Timberlake), 
WE ARE NOT THESE HANDS
, 
DEAD CITY
, 
LASCIVIOUS SOMETHING
, 
KATE CRACKERNUTS
, 
THAT PRETTY PRETTY; OR, THE RAPE PLAY
, 
FEVER/DREAM
,
EVERYTHING YOU TOUCH
, 
ROADKILL CONFIDENTIAL
, 
ELEVADA
, and 
WOMEN LAUGHING ALONE WITH SALAD
. She is published with Playscripts.com and Samuel French, and several of her collected works are published with Counterpoint Press. She has taught playwriting at Columbia University, The University of Rochester, The College of New Jersey, Florida State University, and Spalding University. Sheila is an affiliated artist with Clubbed Thumb and a member of the Obie winning playwright's organization 
13P
. Sheila is also an alumni of New Dramatists. In 2010, Callaghan was profiled by 
Marie Claire
 as one of "18 Successful Women Who Are Changing the World." She was also named one of 
Variety
 magazine's "10 Screenwriters to Watch" of 2010.
Performance Schedule
Sunday at 3pm
Dark Mondays and Saturday Matinees
Run Time: 2 hours with one 15 minute intermission