Rattlestick Playwrights Theater & WP Theater present
Ironbound by Martyna Majok directed by Daniella Topol March 3 - April 24, 2016 Playing at Rattlestick Playwrights Theater (224 Waverly Pl)
Featuring Josiah Bania, Shiloh Fernandez, Marin Ireland, and Morgan Spector
IRONBOUND HAS BEEN EXTENDED THROUGH APRIL 24TH! 
PERFORMANCE SCHEDULE:
Tuesday-Thursday at 8pm Friday and Saturday at 8pm Saturday at 3pm Sunday at 7pm
Learn more about the cast
HERE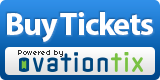 or call 866.811.4111
---
Ironbound News!
The New York City premiere of IRONBOUND has opened to rave reviews!
"CRITIC'S PICK!
IRONBOUND
IS VIVID, PERCEPTIVE AND QUIETLY GRIPPING. Marin Ireland positively vibrates with the force of will, in a performance of beautiful complexity opposite Morgan Spector, who plays Tommy with live-wire magnetism; the wonderfully tender Josiah Bania as Maks; and a vibrantly funny Shiloh Fernandez as Vic. Directed with economy and delicacy by Daniella Topol, Martyna Majok's quietly gripping and perceptive drama – with its bone-dry humor and vivid  characters – illustrates the vulnerabilities of those who are hostages to the vagaries of chance." -
THE NEW YORK TIMES
"FOUR STARS! Skillfully directed by Daniella Topol, the excellent Marin Ireland digs in and delivers a tough, moving portrait of a woman stuck in place – and wrung through a harsh machinery of pride, hope, desperation and regret – in Martyna Majok's topical and insightful drama
Ironbound." - TIME OUT NEW YORK
"INTRIGUING, STIRRING and INTENSE. The play, like life, isn't about easy answers." - NEW YORK DAILY NEWS
"MARIN IRELAND DEMONTRATES ONCE AGAIN THAT SHE'S BECOME ONE OF THEATER'S MOST INVALUABLE STAGE PERFORMERS.  Playing the central role of a hard-edged, financially struggling Polish immigrant in Martyna Majok's gritty drama
Ironbound
, Ireland is compelling from first minute to last… anchoring the non-linear drama with an emotional fierceness that inextricably draws you into her character's plight. [Her character, Darja's] strength and determination are palpable in Ireland's superb performance, which conveys both humor and ferocity. She's wickedly sexy as well, oozing sultriness...Director Daniella Topol reveals an authentic feel for the play's gritty milieu, and Morgan Spector, Josiah Bania and Shiloh Fernandez make vivid impressions in their roles." -
THE HOLLYWOOD REPORTER
---
Creatives
Playwright, Martyna Majok Director, Daniella Topol Scenic and Lighting Design, Justin Townsend Costume Design, Kaye Voyce Sound Design, Jane Shaw Props Design, Zach Serafin Dialects, Charlotte Fleck and Deb Hecht Stage Combat, Unkle Dave's Fight House Production Management, Jeremy Duncan Pape Production Stage Manager, Jaimie Van Dyke Casting, Kelly Gillespie
"We are not having nice conversation."
At a bus stop in a run-down New Jersey town, Darja, a Polish immigrant cleaning lady, is done talking about feelings; it's time to talk money. Over the course of 20 years, three relationships, and three presidents, Darja negotiates for her future with men who can offer her love or security, but never both. Award-winning playwright Martyna Majok's Ironbound is a darkly funny, heartbreaking portrait of a woman for whom love is a luxury–and a liability–as she fights to survive in America.
---
About the Playwright
Martyna Majok (Playwright) was born in Bytom, Poland, and aged in Jersey and Chicago. Her plays has been performed and developed at Steppenwolf Theatre Company, Marin Theatre Company, Actors Theatre of Louisville, LAByrinth Theatre Company, Ensemble Studio Theatre, The John F. Kennedy Center, Williamstown Theatre Festival, Dorset Theatre Festival, New York Stage & Film, Yale Cabaret, The Playwright and Director Center of Moscow, Round House Theatre, Satori Group, Red Tape Theatre, and The LIDA Project, among others. Awards include Marin Theatre's David Calicchio Emerging American Playwright Prize, New York Theatre Workshop's 2050 Fellowship, Aurora Theatre's Global Age Project Prize, National New Play Network's Smith Prize for Political Playwriting, Jane Chambers Student Feminist Playwriting Prize, and The Merage Fellowship for the American Dream. Commissions from Manhattan Theatre Club, Marin Theatre Company, Actors Theatre of Louisville, The New Yorker website, Ensemble Studio Theatre, and The Foundry Theatre. Publications by Samuel French and Smith & Kraus. Residencies at SPACE on Ryder Farm, Fuller Road, and Ragdale. BA: University of Chicago; MFA: Yale School of Drama. Martyna is currently part of the Lila Acheson Wallace American Playwright Program at The Juilliard School. She has taught playwriting at Williams College, Wesleyan University, SUNY Purchase, and as an assistant to Paula Vogel at Yale. Alumna of EST's Youngblood. Member of Women's Project Lab, Ars Nova's Uncharted, The Dramatist Guild, and NYTW's Usual Suspects. Martyna was the 2012-2013 NNPN playwright-in-residence. She is the 2015-2016 PoNY Fellow at the Lark Play Development Center.
---
Tickets:
Regular: $55 VIP: $70 Theater Artist: $25 Student (Valid ID Required): $10 Performance Schedule: Tuesday-Thursday at 8pm Friday and Saturday at 8pm Saturday Matinee at 3pm Sunday at 3pm *Please note the Sunday, March 27th performance will begin at 7pm
---