NY TIMES CRITIC'S PICK!
"Plenty of Raunch, but Just Enough Heart" "Delicious deadpan comedy" "Blazing!", "Raucous!"  -The New York Times
Fair Trade Productions, in association with Rattlestick Playwrights Theater present
New Country
An unfiltered Comedy by
Mark Roberts
Directed by 
David Harwell
Playing at
Cherry Lane Theatre, Studio
(38 Commerce St)
May 16th - June 20th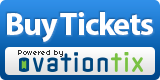 or call OvationTix at 866.811.4111
"The entire cast delivers committed performances that make the show pop." "...hilarious, poignant, and at times heart-wrenching comedic drama." -Stage and Cinema
Featuring
Jared Culverhouse
,
Sarah Lemp, David Lind
,
Malcolm Madera
,
Stephen Sheffer
and
Mark Roberts
-------
From the unruly mind of Mark Roberts, creator of Mike & Molly, Executive Producer of Two and a Half Men, comes NEW COUNTRY, an uncensored Off-Broadway comedy. Handsome, charismatic, Country music star Justin Spears is rich, famous, cavalier, with an ego at the top of the charts. It's Justin's bachelor party on the eve of his wedding day, and his ruthless managers, Paul and Chuck, try in vain to keep an unruly entourage under control.  Enter Ollie, the star-struck hotel bellboy with a cock-eyed view of fame, Sharon, Justin's vigilante, scorned ex-girlfriend, and dirty old pig farming Uncle Jim who arrives with inflatable lady, Wanda June Whitmore. So how does this raucous, rodeo go so wrong…so fast? Booze, bong hits, blackmail and a blast. Welcome to the NEW COUNTRY, where the hits just keep on comin'.  With all of this heat on him, will Justin rise to the top or will his career go pop?
Creative Team:
Written by
Mark Roberts
Directed by
David Harwell
Scenic and Lighting Design
David Harwell
Costume Design
Johnna Doty
Stage Manager
Jaimie Van Dyke
Producer
Kelcie Beene
Production Management
Anchor Watch, LLC
About the Playwright
In his first life as a comedian,
Mark Roberts
(playwright, actor) appeared several times on
The

Tonight

Show
, as well as comedy specials on Fox, HBO, and Showtime. He also performed at the comedy festivals in Montreal, Toronto and Aspen. In his second life as an actor, Mark was seen on such shows as
Seinfeld
,
Friends
,
The Fresh Prince of Bel-Air
,
The Larry Sanders Show
,
The Practice
, and was a series regular on
The Naked Truth
starring Téa Leoni. He's also in the movies
Bulletproof
,
Next of Kin
, and
Meet the Applegates
. In Roberts's third life, as a writer, he has penned the stage plays
Welcome to Tolono
,
Enter at Forrest Lawn
,
Whitey
,
Couples Counseling Killed Katie
,
Rantoul and Die
,
Paradise Drag
, and
Where the Great Ones Run
. The latter three are published by Dramatists Play Service and performed around the country and as far away as Stockholm, Sweden. He also spent seven years as head writer and executive producer on
Two and a Half Men
, three seasons as an executive consultant on
The Big Bang Theory
and three seasons as creator-show runner and occasional director on
Mike and Molly
. In his next life he hopes to learn to cook, play the guitar and die a good death. After which he'll spend eternity hanging out with Hank Williams, Johnny Cash and his Grandpa Joe, trying like hell to make them laugh.
Performance Schedule:
May 16th at 3pm and 7pm, May 17th at 3pm
 and 
May 19th
at 7pm
May 20th - June 20th
Tuesday–Saturday, 7pm Saturday Sunday 3pm
Ticket are $35
Run Time: 75 mins with no intermission For more information on the play, please go to 
www.newcountrytheplay.com