The Twentieth-Century Way is a TIME OUT NY CRITIC'S PICK!
The Theatre @ Boston Court & Rattlestick Playwrights Theater present
The Twentieth-Century Way
written by 
Tom Jacobson
directed by 
Michael Michetti
May 28th - July 19th Playing at
Rattlestick Playwrights Theater
(224 Waverly Pl) Featuring
Will Bradley
and
Robert Mammana
For more information on the playwright, director and cast, click
HERE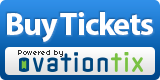 or call OvationTix at 866.811.4111
---
The Twentieth-Century Way is "Not to be missed" -The Huffington Post
"Tom Jacobson's heart-racing two-man show about clandestine gay life... That rare convergence of a great story with a novel form of theatricality." -TheaterMania
"Tom Jacobson has fashioned a hall of mirrors that show cases the mesmerizing, challenging and erotically charged performances of Will Bradley and Robert Mammana" -Time Out NY
The Twentieth-Century Way Awards: Overall Excellence in Production of a Play at 2010 NY International Fringe Festival PEN Center USA Literary Award for Drama
For a sneak peak at The Twentieth-Century Way, click below
---
Based on a little-known incident in LA history, this theatrical thrill ride explores the collision of reality and fantasy as two actors juggle various roles to entrap homosexuals for "social vagrancy" in the public restrooms of 1914 Long Beach. But are they actually entrapping each other? Who they are and what they need is a mystery that deepens with every twist and turn.
Creative Team: Written by Tom Jacobson Directed by Michael Michetti Assistant Director Peter J. Kuo Scenic Design by Clifton Chadick Lighting Design by Elizabeth Harper Costume Design by Garry Lennon Production Stage Manager Laura Perez Production Photographer Ed Krieger Associate Producer Sally Cade Holmes Performance Schedule: Monday, Wednesday-Saturday at 8pm Sunday at 3pm *There will be no performance on Saturday, July 4th
Ticket Information:
Premium: $50
Regular: $40
Theater Artist/Under 30: $20
Student: $10
Run Time:
 90 minutes no intermission
**The Twentieth-Century Way contains mature subject matter and nudity and is not appropriate for children.**
---
About the playwright: Tom Jacobson (Playwright) has had more than 80 productions of his plays, including Sperm at Circle X Theatre Company, The Orange Grove at Playwrights Arena, and the award-winning Bunbury, Tainted Blood, Ouroboros and The Friendly Hour at The Road Theatre Company. In 2010 The Twentieth-Century Way premiered at The Theatre @ Boston Court and the New York International Fringe Festival (five Ovation Award nominations, four Los Angeles Drama Critics' Circle nominations, one GLAAD Award nomination, Fringe Festival Award for Outstanding Production of a Play, PEN Center Award for Drama) and Making Paradise: The West Hollywood Musical was produced by Cornerstone Theater Company (Critic's Choice in Back Stage West). He has been a co-literary manager of The Theatre @ Boston Court, a founding member of Playwrights Ink, and a board member of Cornerstone Theater Company and The Theatre @ Boston Court. Most recent productions include the world premieres of The Chinese Massacre (Annotated) at Circle X and House of the Rising Son at Ensemble Studio Theatre-LA (Critic's Choice in Back Stage West and Los Angeles Times, nominated for a GLAAD Award and winner of two Los Angeles Drama Critics Circle Awards). His short film Prairie Sonata (based on The Friendly Hour) premiered in 2012. Upcoming: Diet of Worms at Chalk Repertory Theatre and one of the librettists for Hopscotch, a new opera commissioned by The Industry.
About the director: Michael Michetti (Director) is Co-Artistic Director of The Theatre @ Boston Court where his directing credits include Eric Coble's My Barking Dog, Aaron Posner's Stupid Fucking Bird, Carlos Murillo's dark play or stories for boys, and world premieres of Deborah Stein's God Save Gertrude, Eric Whitacre's Paradise Lost: Shadows & Wings, and his own adaptation of Oscar Wilde's A Picture of Dorian Gray. Other directing credits include: the world premieres of Tom Jacobson's House of the Rising Son at Ensemble Studio Theatre L.A. and Ouroboros at the Road Theatre; Figaro, The Grapes of Wrath, Hamlet, Don Juan and As You Like It at A Noise Within; Brecht's Edward II for Circle X; Amy's View starring Carol Lawrence at Florida Rep;Noises Off at PlayMakers Repertory Theatre; A Life in the Theatre starring Hal Holbrook at the Pasadena Playhouse; Kiss Me, Kate, Carousel, andMan of La Mancha at Reprise.  He has received many awards including two Ovation Awards and five Los Angeles Drama Critics Circle Awards for his direction.
CLICK HERE

&

 

Join The 96 Club for discounts, special offers, and member benefits.